Gavan Dwyer
Associate Director
MAgSc (Melb.), BAgEc (Hons) (UNE)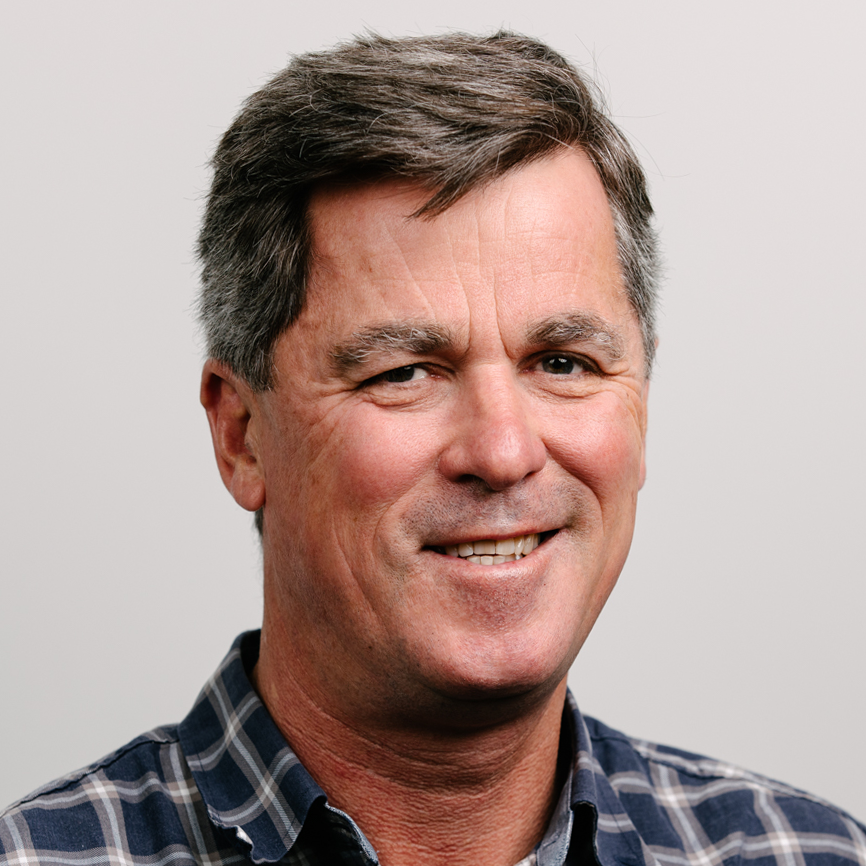 Sectors
Agriculture & Earth Resources, Public Policy, Water, Environment & Climate Change, Transport
Skills
Policy design, Governance & institutions, Policy evaluation & reform, Market design, Market performance & evaluation, Strategy design, Due diligence, Strategy performance evaluation & reform, Investment appraisal & business cases, Regulation, pricing & cost recovery, Quantitative methods & modelling
Gavan has 30 years of professional experience and is one of Australia's lead practitioners in agricultural resource economics and public policy review. Get in contact with Gavan if you want to talk about policy design and governance, institutional reform, program evaluation, cost recovery and benefit cost analysis.
Clients work with Gavan for his strong understanding of these issues and his experience in applying economic principles and sound decision making to wicked applied public policy policies and programs.
Since joining Marsden Jacob, Gavan has worked on wide array of high level and applied projects in a diverse set of sectors including agriculture, resources, water, fisheries, biosecurity, natural and earth resources, land contamination, energy, transport and sport including for government departments and agencies across Australia, local councils, and non-government organisations.
Examples of his work include:
Good governance. Gavan has led a number of high level governance reviews of key public policy and advisory bodies in areas such as fisheries, earth resources and RDE corporations. These bespoke reviews have led improved governance outcomes and better alignment of best practice governance with strategic and operational requirements.
Transport reform. Gavan has led the development of a framework for community service obligations and is leading the development of a national service level standards framework for roads. These are the building blocks of future road pricing reform.
Regulatory design. Gavan reviewed and helped lead the way to better regulation reforms of earth resources in Victoria.
Benefit cost and RDE program evaluation. Gavan has led the development of Dairy Australia's evaluation program and has undertaken a suite of program evaluations. This work was recognised by an external review of Dairy Australia as exceptionally high quality and the benchmark for RDE evaluation and the application of guidelines in that sector.
Socioeconomic impact assessment. Gavan led the critically acclaimed review of the socioeconomic impacts of infrastructure upgrades in the Murrumbidgee region. This work was recently recognised in recent South Australian Royal Commission as the benchmark standard for socioeconomic assessment in the water sector.
Public policy review. Gavan led the assessment and review of state based drought programs in Queensland and Western Australia Drought Pilot Program.
Environmental program design. Gavan has led the review and design of responses to serious land contamination issues for EPA Victoria and EPA New South Wales.
Cost recovery. Gavan Chaired the Review of the Melbourne Strategic Assessment and led the development of customised cost recovery model that has enabled its users to carefully manage the policy design and financing of new environmental reserves as Melbourne's fringe expands.
Before joining Marsden Jacob Gavan worked on these types of issues with government agencies and the private sector. He has deep and long standing knowledge of agriculture and resource economics and applied public policy.
Gavan was previously Chief Economist of the Department of Primary Industry of Victoria and held senior positions in Productivity for many years. He also worked at ABARES and the dairy industry where he held senior representative positions.
Gavan is the 2021 President of the Australasian Agricultural and Resource Economics Society (AARES) and he was President of the Victorian Branch of the Australasian Agricultural and Resource Economics Society for nearly 20 years. He is also involved in community sport and is President of the Ormond Junior Football Club. He has a Master of Agricultural Science from the University of Melbourne (political economy), and Bachelor of Agricultural Economics with Honours from the University of New England.